Ambiance Restaurant where old world charm meets comfortable gardens filled with relaxation within the bustle of your day
About Ambiance Restaurant
MENU
Ambiance Restaurant has a menu that offers variety to meet the needs of every customer. We strive to prepare food that is tasty, using ingredients at their peak and preparing them minimally and with respect allows us to capture the essence of the season and bring it straight to your table.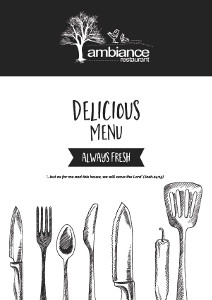 Click The Image To Download Our Menu
SETTING
Laid-back, diverse and unpretentious, visiting Ambiance is an experience to be had. Old world charm meets comfortable garden tables under the shade of huge jacaranda trees.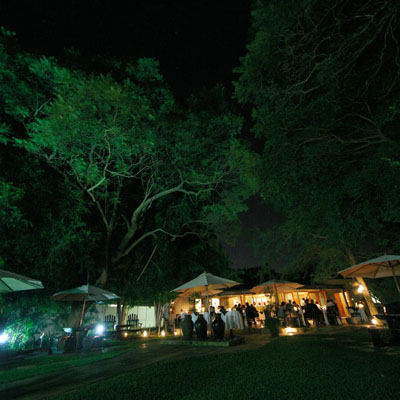 Click The Image to View Our Conference Facilities
SERVICE
The Ambiance experience is about more than just food. The welcoming staff at Ambiance go to great lengths to make diners feel at ease, comfortable and well taken care of.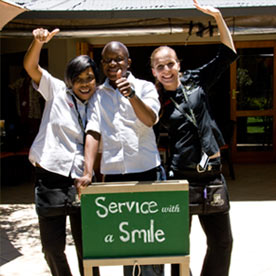 Click The Image To View Our Gallery
"a place with atmosphere"